5-19-2020 Morning COVID-19 Brief
May 19, 2020
Treasury addresses employee and expenditures request for CRF distribution

NAFOA and NCAI hosted a forum on the afternoon of Monday, May 18, 2020 with the Department of the Treasury. Daniel Kowalski, the Couselor for the Secretary and Nancy Montoya, Policy Advisor represented the Department of Treasury during the forum. The Treasury officials set out to clarify the considerations and information requests for both tribal government and tribal entity employees and fiscal year 2019 expenditures. It was clear from the discussion that tribal governments wishing to participate in the next round of distributions from the Coronavirus Relief Fund would need to submit proof of the total employees and 2019 expenditure data upfront before being considered for relief. It was also clear that Treasury would decide the distribution formula after the data is received. The portal to receive information is expected to be open in the next day. Treasury is expecting to disperse the remaining $3.2 billion on or around June 5. During the discussion, tribal leaders expressed concern over the privacy of data, the additional obligation of submitting information up front, and the inconsistency of the population data used in the initial population-based distribution including discrepancies that apparently has some tribes not existing in the eyes of HUD and the census.

News on Casino Reopenings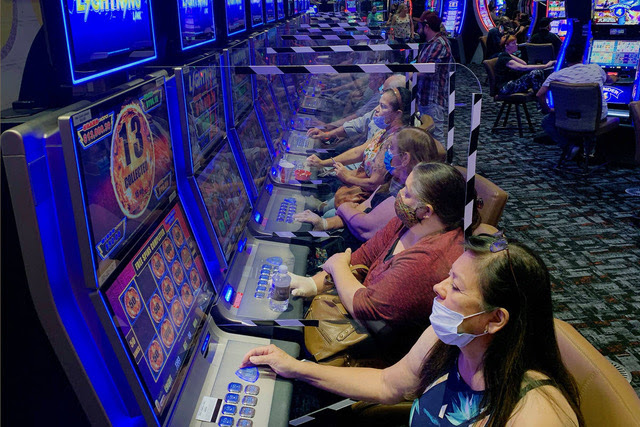 Elizabeth Page Brumley, Las Vegas Review-Journal

Lines form, crowd cheers for reopening of Arizona casino Friday (Las Vegas Review Journal)

Five casinos in the Phoenix area opened Friday, offering a glimpse into what heightened health and sanitation measures — and pent-up demand — may look like in Las Vegas casinos in the weeks to come.

"(The shutdown has) been hard," said Jennifer Duncan, of Surprise, Arizona, one of the first to re-enter the casino. "You're isolated and bored. … I was definitely excited to get in and be able to sit down at a slot machine."
Elizabeth Page Brumley, Las Vegas Review-Journal
San Diego Tribal Casinos Start To Reopen, Masks Required (KPBS)
San Diego County Supervisor Nathan Fletcher refused to question the tribes last week. "This is a decision that is for them to make, and there is a very long and very dark history of the country of white people, in particular, telling our Native Americans what they should and shouldn't do," he said. "I'm not going to be a part of continuing that into the future. I respect their sovereignty."


Photo by Mike Damron
South Florida casinos preparing to reopen with new safety measures in place (local10)
Business was booming on day one, although the rules have changed. Temperatures are taken upon arrival and only one entrance is open. Inside, it's just slot machines, and only 500 people at a time are allowed in.
The casino, which is located on tribal lands and as such, can abide by its own rules, is ignoring Miami-Dade and Broward's orders that casinos stay closed for a little while longer.

Moderna ignites hopes for a coronavirus cure (Axios)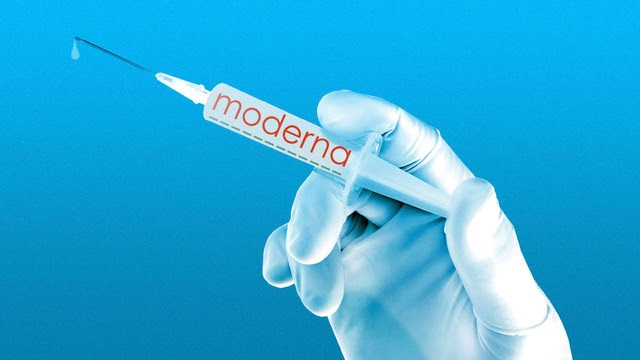 Illustration: Sarah Grillo/Axios

Biotech company Moderna had a day for the ages on Monday and finished by announcing the issue of $1.34 billion of new stock at a hefty price. A small number of healthy patients given the first doses of Moderna's coronavirus vaccine appeared to have generated antibody responses to the virus, according to early phase one trial data released by the company Monday. Moderna, which has yet to produce any marketed drugs, saw a 20% surge in its share price Monday and now carries a market value of about $30 billion.


Food, water, chickens: Help is on the way to pandemic-stricken Navajo, Hopi communities (AZ Central)

A 49-foot-long trailer donated by a Phoenix trucking school and parked behind the Phoenix Indian Center was nearly full. Patricia Hibbeler, the Indian Center's CEO, had worried when it first arrived that it would leave for Window Rock without a full load. But, she said, "Never in a million years did we ever think that we would fill a semi trailer full of materials — much less three of them."

At least one convoy of food, water and sanitation supplies was gathered from across the West and the Great Plains, while other efforts are based in Phoenix. The items gathered include food and water, hay and chickens, personal protective equipment, even teddy bears. But they all have one thing in common: They spring from people's desire to help others in worse circumstances.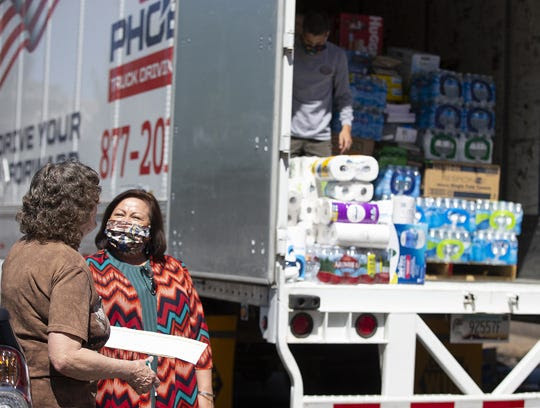 Rosemary Olson, of Phoenix, left, speaks with Patricia Hibbeler, Phoenix Indian Center CEO, after she dropped off some donations for the COVID-19 relief to the Navajo Nation. (Photo: Cheryl Evans/The Republic)