May 18: 5 Things You Need to Know This Week
May 18, 2020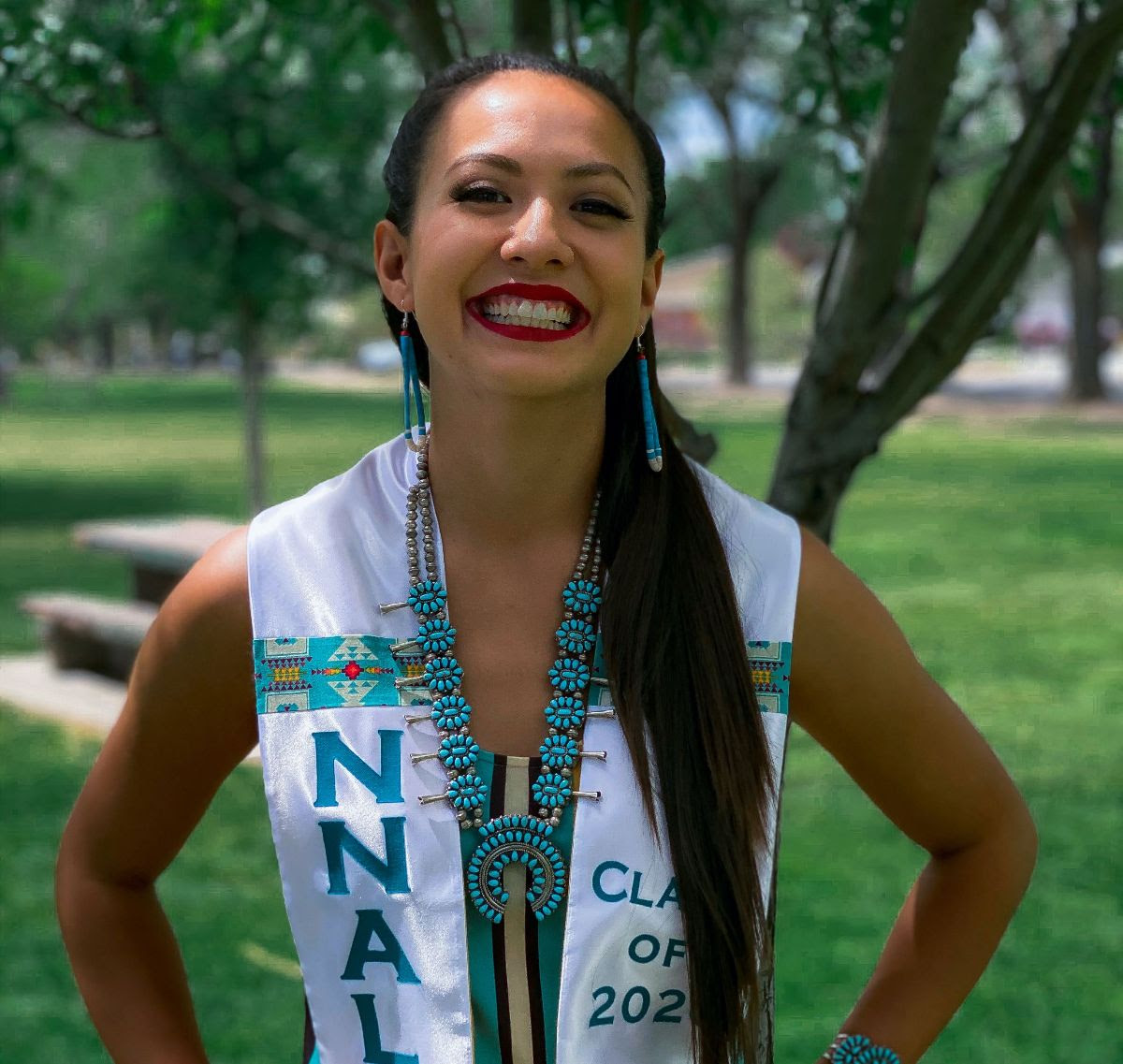 Photos of the Week: Congratulations to the Class of 2020! A special congrats to our NAFOA Leadership Summit alumni, including Jordan Oglesby who recently received her J.D. from the University of New Mexico School of Law.
1. POLICY:
TODAY AT 3:30PM ET: CORONAVIRUS RELIEF FUND FORUM WITH TREASURY
Today, Monday, May 18, 2020, at 3:30 PM EDT, the U.S. Department of the Treasury will join NAFOA and NCAI for a forum discussion on the Coronavirus Relief Fund (CRF). Treasury recently published Guidance to Tribes for Completing Supplemental Request for Information which provided a framework for the additional data collection for the distribution of the remainder of the CRF.

This discussion will be tailored toward understanding the information request, the requested documentation, and the process and timeline for distribution. This meeting is not open to the press. Register for the forum here.
2. COVID-19 UPDATES:
LIVESTREAM: CORONAVIRUS IN INDIAN COUNTRY: TRIBAL AND URBAN ORGANIZATIONS
House Committee on Natural Resources Chair Raúl M. Grijalva (D-Ariz.) and Rep. Ruben Gallego (D-Ariz.) hosted a live-streamed roundtable discussion on Friday, May 15, with three national tribal organizations, including NAFOA.

The panel discussed the House of Representatives' newly introduced Heroes Act, the ongoing implementation of the CARES Act, and the pressing need for additional federal support in Native American communities across the country to combat the coronavirus. Watch the recorded roundtable discussion.
3. OPPORTUNITIES:
GOVERNMENT ACCOUNTABILITY OFFICE INTERNSHIPS
The US Government Accountability Office is offering a Financial Auditor graduate and undergraduate internship for the Fall of 2020. Applications are due by May 27.

GAO interns will receive training and learn how to conduct federal audits and program evaluations as part of a team. Interns will assist GAO audit teams in planning and conducting in-depth reviews of executive and legislative branch programs. Interns will also assist audit teams to collect appropriate data, analyze the data, develop databased findings and conclusions, and present the information both orally and in writing to diverse audiences.
4. FOR TRIBES:
CONSUMER PROTECTION FOR NATIVE AMERICANS IN THE AGE OF COVID-19
This webinar is for Native American Tribes and tribal entities to offer information to share with Native American consumers. Speakers from FDIC, HUD, and Native Bank On ONAC will address the following topics: the safety of insured deposits, safe accounts and account access prioritizing bill payments when funds are limited, protecting one's credit score, and HUD 184 mortgage forbearance. Register to join on May 28, 2020 on 2:00 PM-3:15 PMCT.
5. JOBS:
KICKAPOO TRIBAL HEALTH CENTER SEEKS FINANCE DIRECTOR
Incumbent must have thorough knowledge of General Accepted Accounting Practices as applied of the Fund Accounting System of the Health Center. Duties include providing financial information to management by researching and analyzing accounting data and preparing reports as well as ensuring that policies and procedures are being followed consistently throughout the Accounting department in order to safeguard the Health Center assets, verify the accuracy and reliability of its accounting data, and promote adherence to the prescribed policies, and maintain compliance with federal grant awards.