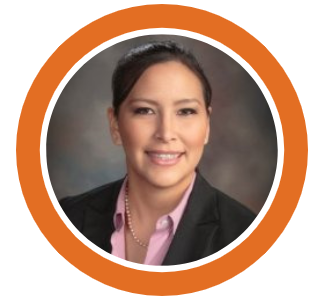 Why Continued Learning for Tribal Finance Staff is Important: An Interview with TFMC Speaker Hattie Mitchell
December 6, 2018
Hattie Mitchell is the CFO at Amerind Risk. She is also a member of NAFOA's Board of Directors and serves as treasurer. At the Tribal Financial Managers Certificate program she will be speaking on a range of topics, including: internal controls, procurement standards under the OMB Uniform Guidance, and self-determination and self-governance.
How did you get involved with NAFOA?
I first heard about NAFOA from a Tribal leader when I started my career in finance after graduating college. I thought it would be beneficial to join NAFOA once I had established my career. In 2012, I was elected to represent my tribe as the Tribal Treasurer, and I soon found out that college does not teach you all you need to know about Tribal Finance. After I was sworn in, immediately came the signing of checks and attending Tribal Council meetings. I had to get up to speed very quickly. The NAFOA conferences and the TFMC training at ASU were very informative to me. Meeting with other Tribal Leaders helped my understanding of Tribal Finance and gave me resources for the future. To this day, I regularly attend the conferences and still enjoy the opportunity to speak with Tribal finance experts.
Why is continued learning for tribal finance staff important?
As Tribes are entering new business ventures, it is important for Tribal Finance staff to be able to adapt to new challenges that accompany different industries and opportunities. Since I have been involved with NAFOA, I have heard many Tribes describe their need to fill top vacant finance and accounting positions. It can be difficult to find outside candidates to fill these vacancies. In my experience, members of your Tribal Finance staff are going to be the candidates for these positions, so continued learning will help them know their current position, and better develop them for promotion.