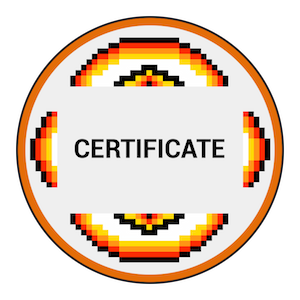 ONLINE: OSU Introductory Tribal Finance and Accounting Program
January 11-March 5, 2021
8:00 AM - 5:00 PM Eastern Time (US & Canada)
*Winner of the 2019 University Professional and Continuing Education Association (UPCEA) Central Region Outstanding Noncredit Program Award, the 2020 UPCEA National Outstanding Noncredit Program Award, and the 2019 Conference on Management and Executive Development (CMED) Peer Choice Best Custom Program Award.


Learn on your own time and set hours convenient to your schedule.


Eight-week cohort program gives you the ability to connect with other tribal peers.


Gain knowledge and experience to help you become a more effective tribal finance/accounting professional and leader.


Interact with and learn from other tribal finance/accounting professionals throughout the state and beyond.


Zoom chat room for discussion and questions about course material at the end of each week.


Who should attend:


Entry-level employees in tribal financial positions.


Professionals who need to acquire increased knowledge regarding tribal finance and accounting (i.e. accountants, lawyers, bankers, etc.) 


Elected tribal officials and leaders who wish to better understand the financial side of a business decision.