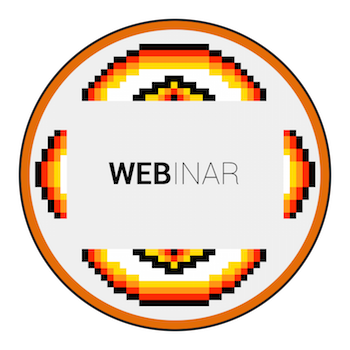 Webinar: "Introduction to Economics - Part 2: Efficiency and Equity
January 11, 2021
1:00 PM - 2:00 PM Eastern Time (US & Canada)
This series examines how to use economics to be more efficient and equitable in business enterprises. Building on the foundation from our previous "What is Economics" webinar, this presentation will delve deeper into specific components of efficiency and equity using real-time case examples. The webinar's goal is to help build participants' knowledge base in economics. This introductory course to economics is intended for young professionals in the accounting field, managers and staff members new to the accounting team, and non-financial persons who have some accounting functions in their respective positions.
This introductory series on economics is designed to provide tools for expanding the economic base of Indian Country and setting it on course toward improved stability and greater success.
Join us on Monday, January 11 at 1:00 pm EST. The webinar is free and open to the public.
(After registering, you will receive a confirmation email containing information about joining the webinar.)
About Our Speaker
Jonathan Cook-Furst is a graduate of Baker University at Overland Park, Kansas with a Master of Arts in Organizational Leadership degree. Jonathan is a graduate of Haskell Indian Nations University at Lawrence, KS where he earned a Bachelor of Science in Business Administration degree, with an emphasis in management. Jonathan also studied business ethics and business consulting at the University of Kansas.
Jonathan has extensive experience with state and federal health insurance and programs. He owns Mid-Continent Management Services, a business management consulting firm based in Lawrence, Kansas. He is also committed to serving on executive boards and other leadership roles for committees and projects that work to improve the lives of those around him.
Jonathan is a member of the Crow Creek Sioux from Ft Thompson of South Dakota.
Upcoming Webinars 



Econ 2: Efficiency & Equity - January 11, 2021



WACC – Part 2: Mechanics in Excel - January 25, 2021



Econ 3: Fiscal Policy - February 8, 2021



Excel Tools to Advance Your Skills - February 22, 2021



Finding Resources in Uncertain Times - March 8, 2021